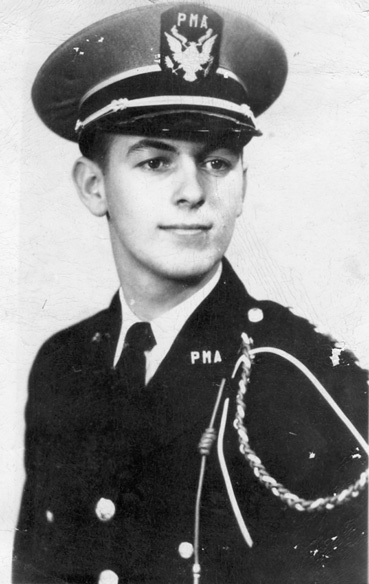 Sometimes the best stories are in our own backyard. Jack Bowker, of Ponca City, who has had Ford dealerships for 60 years, was a 1943 graduate of Ponca Military Academy.
In addition to the car business Jack and his son Cory, have Bowker Properties and among the holdings has seven Sonics, and locally the Ponca Plaza complex.
Jack says "I went to PMA because of my good friend Jimmy Monsour." Bowker said he was a senior in high school and looking for something different "so that is why I went to the PMA."
"It was very nice. It was different they made you do things a certain style, which I had never done in my life, and I needed discipline. I made a lot of friends there," Bowker said.
Part of the discipline was marching around the flagpole as a punishment and Jack recalls doing that often.
Next he joined the Marine Corps with a friend Bill Schmitz. The Marines also added to Bowker's discipline, which he says he needed. He laughingly said, "I wasn't that bad, but I wasn't that good."
After military service, Jack enrolled at Oklahoma State University, and later began his successful career as automobile dealer.
His father Fred Bowker had Dodge dealership. Jack explained that Fred had three sons and a son-in-law in the war. As a protest he did not pay his taxes and the government took the dealership.
Jack launched his career in the automobile business as a young man of 21. He went to the Ford business office in Oklahoma City three times asking to be a dealer. They sent "the kid" away twice and finally on the third try Ford leadership decided to give him the worst dealership in Oklahoma, which was at Pawnee.

He bought it for $41,000 and paid for it in 9 months. Many of his customers came from Ponca City because they had known his father. After four years at Pawnee, he bought the agency in Blackwell for $91,000 and paid for it in 11 months. Bowker brought his business to Ponca City in 1960. He was located downtown at Second Street and Central Avenue.
Bowker says he attended a meeting and heard that a new building was supposed to increase business by 40 percent. So he decided to build on North Fourteenth, which was far from downtown. Jack's foresight proved it was "the right thing to do."
Over the years the business has grown and prospered. Jack says he likes partnerships. With the late Jim Buttram he developed the Ponca Plaza area. Following Buttram's death Jack and Cory bought the Plaza from Jim's son Alan Buttram.
Jack has always been a believer in economic development and strongly supports Ponca City. Cory basically runs the dealership and Bowker Development which has 24 buildings. Jack still comes to the office in the morning. He admits to being an "accelerator," but Cory is "the brains and the brake." Bowker attributes his success to "liking people."
Jack and his wife Patti, also have a daughter Sallilee, who lives in Edmond, and several grandchildren.